People Also Played

More...
Visit
Elvenar
Games Like Elvenar
Elvenar is a fantasy city-building game that allows you to choose either elves or humans as a starting race. Create beautiful buildings in your city and upgrade them to produce faster the resources you need. Explore the world map, interact with your neighbors and gather relics to boost your production. Will you count on your trading skills or on your mighty armies?
Media Sources
February, 2019
Elvenar
Elvenar plans to go live.
Got a question about the Constructs or the Carnival Event?!
Post them below and we'll try to answer them when we go LIVE! ⤵️
February 28, 2019
Similar Content
Elvenar
Need some extra candies: http://hyperurl.co/Elvenar? 🍬
Here's your chance to win 150! Get a chance if you:
1) React to this,
2) Tell us below the right amount of candies from the image.
February 26, 2019
Elvenar
We celebrate the Carnival with 🍬!
Indulge in countless amount of sweets in the Carnival now: http://hyperurl.co/Elvenar! 🍬
February 23, 2019
Elvenar
The citizens of Elvenar are getting ready for something HUGE! 🎉🎭🎠
Are you??
February 21, 2019
Elvenar
The Constructs will reveal Elvenar's deepest secrets... Ready to find the true story: http://hyperurl.co/Elvenar? ✨
February 19, 2019
Elvenar
Mysterious creatures appeared in your city.
Meet the Constructs today: http://hyperurl.co/Elvenar!
February 18, 2019
Elvenar
Elvenar - The Constructs
► Play Elvenar now: http://InnoGam.es/h92R !

Available subtitles: EN, DE, FR, IT, ES, PL, PT (PT/BR), NL, CZ/SK, DK, FI, GR, HU, NO, RO, RU, SE, TH, TR.

Now-former Game Designer for Elvenar - Timon - introduces to you The Constructs—Elvenar's newest guest race!

The Constructs' sensors registered that the desert started to spread around your town when you reawakened the Amuni. This is why these mysterious beings living on flying islands are paying you a visit now, to stop that process and heal the land. They are artificial creatures created by the Ancient Elvenar, which they call the High Men, to fight the big drought and restore the deserted continent of Unur—the big continent where humans, elves, and most other races come from.

You're a surprise to the Constructs, as they recognize their creators in you. But they'll soon discover that something's not quite right with the descendants of the Elvenar that they've found. Enjoy following their story as the mysteries of the Ancient Elvenar's demise is finally revealed.

Rather than erecting new buildings, you will prepare special landing spots for floating islands, that they may land safely in your town. These require the new Sentient Goods, which means you need to build a manufactory first. Produce worker units in their main island, and then produce the special energy called "Elvenarin", which is used everywhere in Constructs society. With these, worker units can produce Nutrition for the islands, which are actually also giant Constructs! Produce Air Filters, Rain Jellyfish, Electric Shocks, and Protein Bars to let them grow and develop.

This is the most complex system Elvenar has seen yet! There is also no settlement street here, and islands can be placed right next to each other, as long as one island touches the main island. Every island will produce a lot more resources with every other island it touches.So maximize these by arranging islands strategically!

We hope you enjoy this challenging new guest race!

FOLLOW US //
Instagram - https://www.instagram.com/elvenar/
Facebook - https://www.facebook.com/elvenar/
February 18, 2019
Elvenar
Start in the Stone Age and advance through time!
Build your city now: http://smarturl.it/PlayFoE! 🌆
February 17, 2019
Elvenar
⏳ Hurry up! Finish the Valentine's questline to get this lovely homestead for your city: http://hyperurl.co/Elvenar! 👶
February 16, 2019
Elvenar
💕 You still have time to help out our lovely couple, they obviously need it!
👶 http://hyperurl.co/Elvenar!👶
February 12, 2019
Elvenar
@elvenarcom
@LaviniaVlah Looks great! :)
1:55 PM - 11 Feb 2019
February 11, 2019
Elvenar
Need some action on the go?
You'll find it in Warlords of Aternum: http://hyperurl.co/ihpdpe ! ⚔️
February 10, 2019
Elvenar
Aren't these babies the cutest you have ever seen?
How's the event going for you?
February 8, 2019
Elvenar
Gaelagil and Burukbrak face new challenges!
Will you help them: http://hyperurl.co/Elvenar? 👶💕
February 7, 2019
Elvenar
@elvenarcom
😍 this scenery! What style of building is your favorite? https://t.co/D9t0e66wAG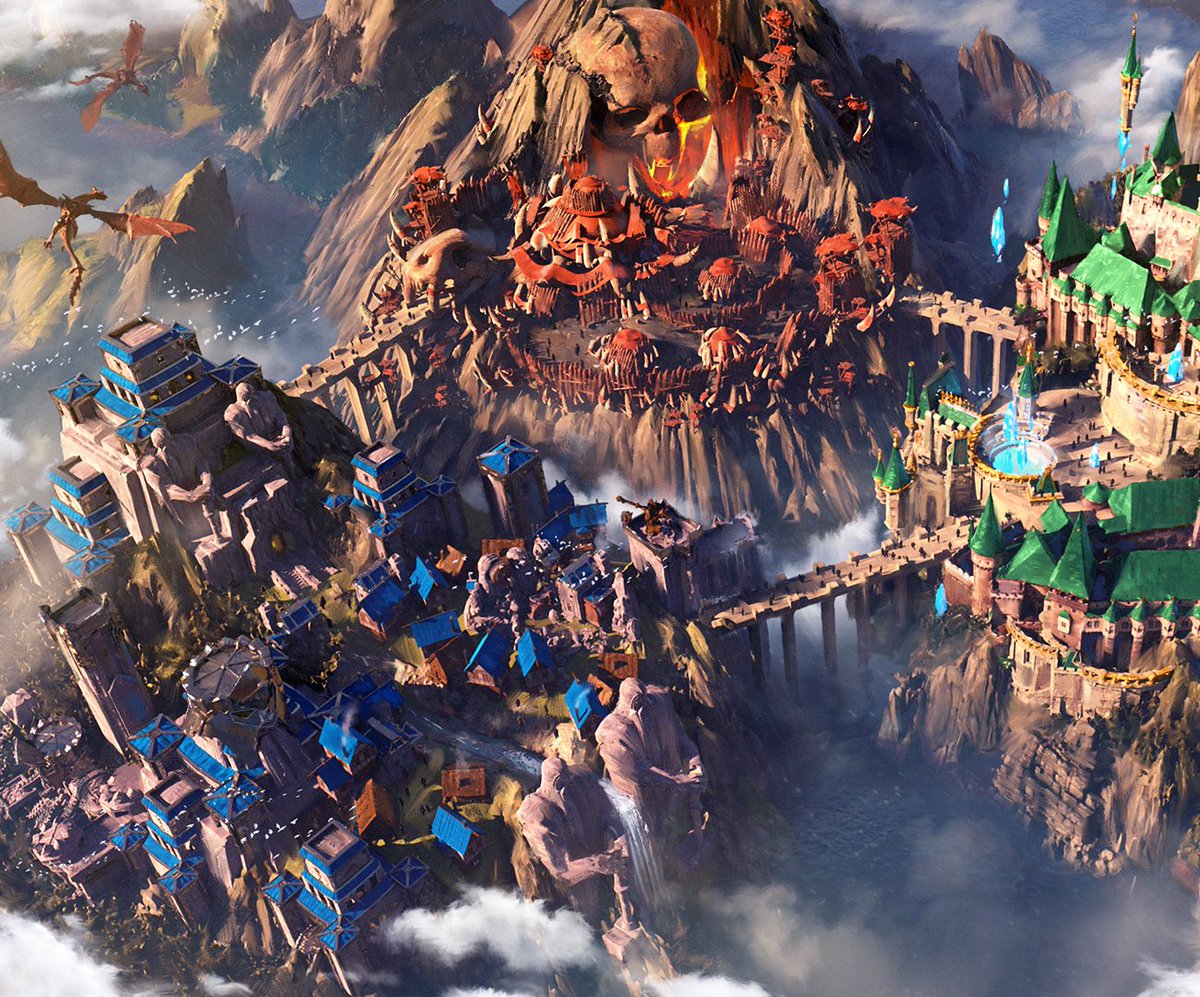 1:11 PM - 4 Feb 2019
February 4, 2019
Elvenar
THIS! 😍
Which city would you like to get your hands on?
✨ http://hyperurl.co/Elvenar ✨
February 4, 2019
Elvenar
As a community, we built the rare Gravity Inn together, and now you have the chance to have it in your own city: http://hyperurl.co/Elvenar! All you need to do to enter the contest is:
1) React to this post
2) Tell us why YOU want this building in your city 🏙️
February 1, 2019
Similar Content
< Newer
Older >